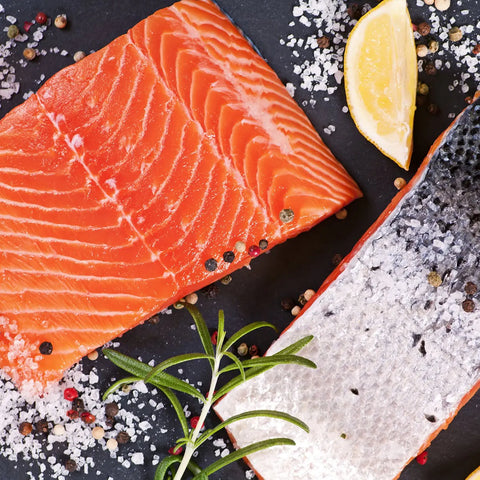 Nu Age Fish
BBQ Cut Fresh Atlantic Salmon Fillets
Our very own extra thick, centre-cut, skin-on, Barbecue Cut, these Fresh Atlantic Salmon Fillets can really handle the heat, and are perfect for grilling, pan-searing, cedar-planked, roasting, baking, or poaching. A protein-and-omega-rich dinner ready quick.  
1 lb 
Fresh 
Centre Cut
Boneless 
Skin On
Canada and/or Chilean 
Sold as is we can't divide.