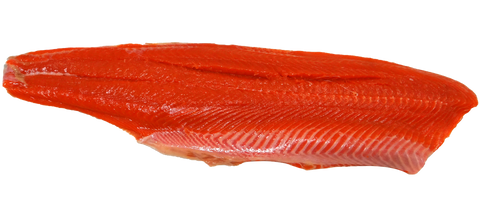 Nu Age Fish
Frozen Wild Sockeye Salmon Fillets
1 Fillet Skin On

Sockeye salmon meat is firm and fatty, making it rich in omega-3 fatty acids. 

Sockeye has the reddest flesh of the wild salmon species. Their raw meat is a bright-red or orange-red colour, which remains red after cooked. Sockeye is low in sodium and a good source of Omega-3 fatty acids, protein, niacin, vitamin B12, and selenium.

Product of Alaska, USA or Canada
To defrost cut open the vacuum bag and defrost in the refrigerator.