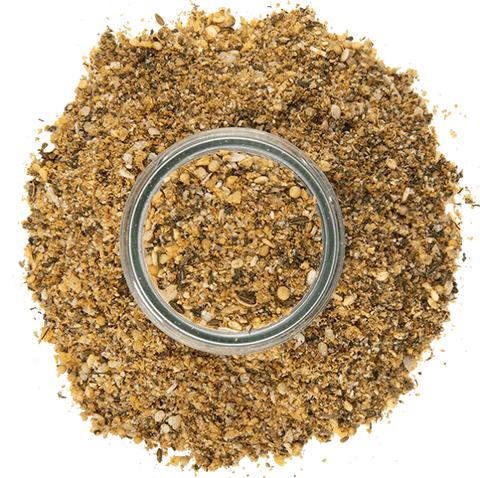 Nu Age Fish
The Spice House Salmon Seasoning
Dill, caraway, and mustard from North America and Europe form a classic trio of flavors long-used to complement the hearty flavor of salmon. We added sesame seeds for nuttiness and texture. Don't let the name limit you! Our salmon seasoning is good on everything from baked cod fillets to grilled tuna steaks.
Staff Tips & Tricks
Salmon never tasted so good! Rub onto the salmon fillets before grilling, broiling, or frying.
Don't reserve this blend solely for salmon. Try it on pork, in potato salad, or sprinkled on grilled sauerkraut with bratwursts.
About This Blend
This seasoning holds its own with the robust flavor of salmon, but is a nice complement to just about any seafood. Herbaceous dill paired with nutty sesame seeds give this blend a complex flavor profile.
1/2 CUP FLATPACK
Ingredients
Sesame, spices, kosher salt, lemon, dill, garlic, onion.