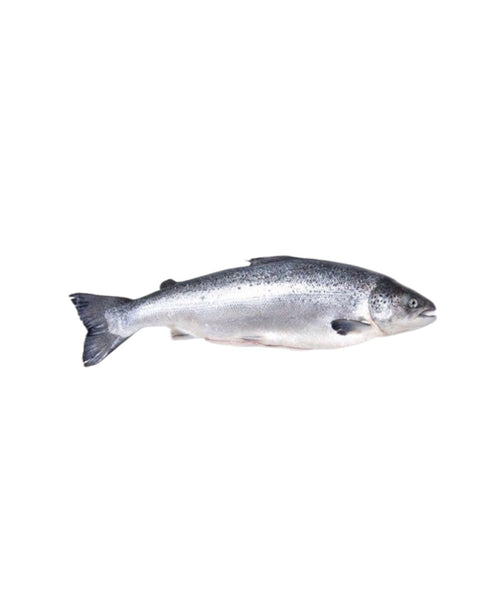 Nu Age Fish
Whole Atlantic Salmon
Whole Atlantic Salmon is approximately 12-14 pounds and yield approximately 10 pounds of salmon and your final bill will be adjusted for exact weight.
$15.99/LB  based on approximately 13 lbs.
When we remove the head and bones there are approximately 8 lbs of fillets left with skin.

Here is how many portions you will get out of 1 whole Salmon: 4 oz portions ~ 34-36, 6 oz portions - 22-24, 8 oz portions ~ 16-18
You will get slightly less number of portions if we remove the skin.
We will send you the head & bones if requested.
Product of Canada
Choose vacuum packaging for freezing immediately or tray pack for refrigeration.
Your final invoice will be adjusted for exact weight as fish is a natural product and ranges in weight.