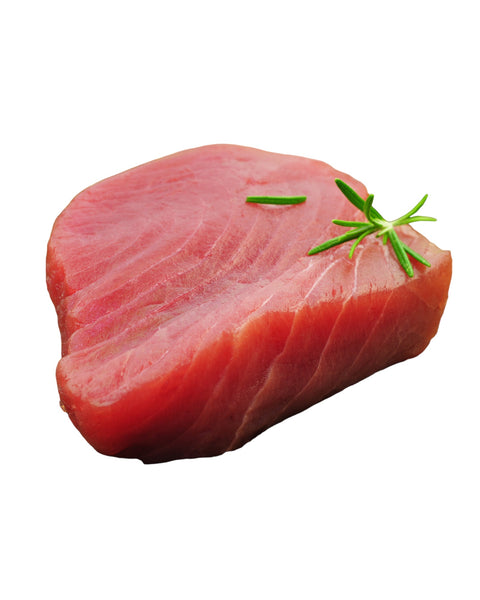 Nu Age Fish
Wild Sushi Grade Yellowfin Tuna (New Lower Price!)
Fresh Yellowfin Tuna is a delicious & popular choice.
The fish has a medium to mild flavor with firm texture. It lends itself best to sushi, grilling and searing. It is best served as sushi or cooked rare to medium-rare.
Product of the Philippines or Sri Lanka and Hand Line caught.
Origin subject to change based on product availability. 
Should be used within 1-2 days

Freeze anything not for immediate use upon receipt. Keep frozen until use. To thaw: remove from vacuum packaging and place in a refrigerator overnight. Temperature should be below 38 degrees F/ 3 degrees C. To thaw for immediate use: Run under cold running water for a few minutes.